Posted by Clinton Brown on Apr 9th 2021
Plato's Republic says, "our need will be the real creator." Maybe, more commonly, we say, "necessity is the mother of invention." This is true with designers worldwide when it comes to designing a better mask.
While 2020 was filled with a mad scramble to find authentic N95s or KN95s, 2021 will introduce many unique mask technology innovations.
Italian architect Massimo Iosa Ghini has released a protective mask's conceptual designs akin to a transparent helmet. The adjustable product has been prepared to be readily produced and worn repeatedly, unlike other disposable equipment.
New York-based Technology company LIGC Applications has released a new face-covering dubbed Guardian G-Volt, which features a graphene filtration system. The mask is also designed to accommodate a low-level electrical charge connected to a portable battery pack to help sterilize and repel particles trapped in the filter.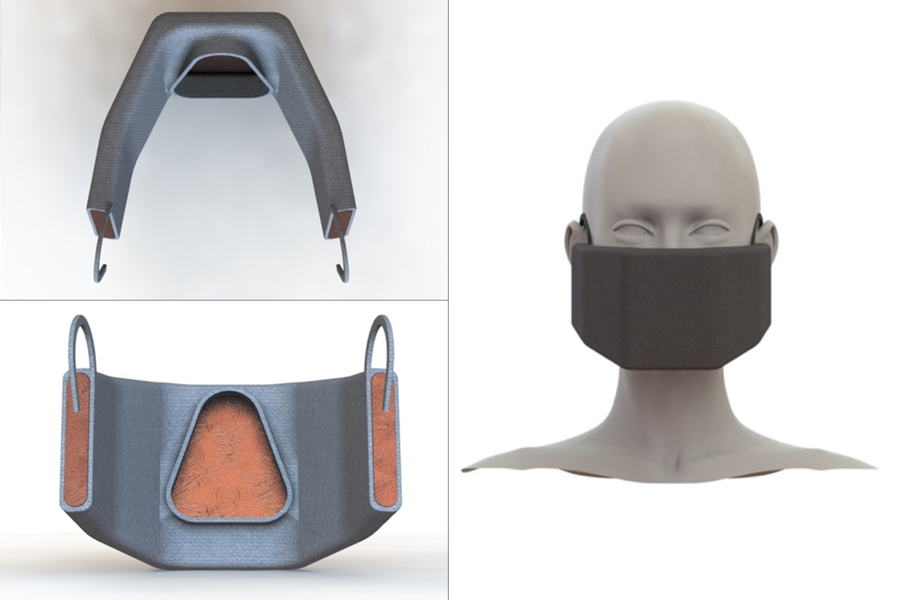 A team of researchers from MIT aims to build masks that incorporate a heated copper mesh. As the person wearing the mask breathes in and out, air repeatedly flows across the mesh, and any viral particles in the air are slowed and inactivated by the mesh and high temperatures. Such a mask could be useful for health care professionals, the researchers say, and members of the public in situations where social distancing would be challenging to achieve, such as a crowded bus.
The BioMask Bluetooth+ antimicrobial face mask incorporates an innovative Bluetooth 5.0 module and localized speakerphone, enabling users to communicate clearly on mobile calls and in person. This Bluetooth module can also play music for the wearer for up to 8-10 hours of use. The proprietary cooling technology, antimicrobial microfiber material, and adjustable Velcro strap make the BioMask Bluetooth+ lightweight and comfortable while protecting the user from harmful pathogens present in the outside world.
Note: BioPPE BioMask, BioMask Bluetooth+, and other BioPPE products are not medical safety equipment and are not rated as "Personal Protective Equipment" (PPE) as defined by the National Institute for Occupational Safety and Health (NIOSH).
The BREEZE by Nexvoo incorporates several pieces of technology simultaneously. It includes two micro fans, one to increase the fresh air supply and one to remove CO2. When charging via USB, an integrated UV light disinfects the mask. Additionally, it uses two FDA-approved 99% filters. Learn more about Nexvoo's Breeze here.